black cotton panties made for the ways of the body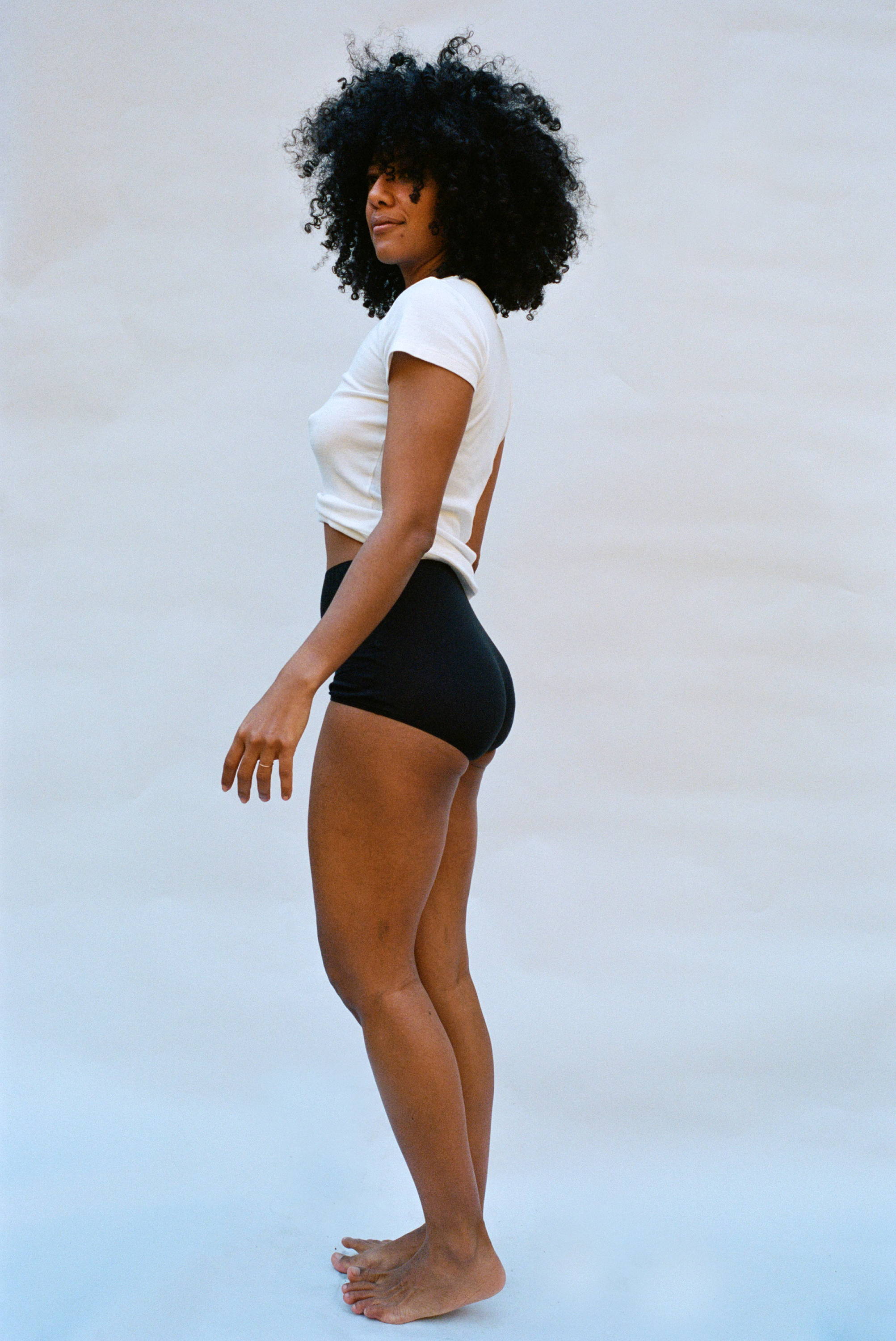 fall in love with your first pair, or your money back.
100% organic black cotton underwear. super soft cotton undies to eat, sleep and move in.
"they feel modern, not frumpy, a little sexy, & are so comfortable. the cut is great, but the fabric is
a-m-a-z-i-n-g!"
our exquisite pima cotton is organically grown and harvested by hand in peru − world-renowned for it's perfect growing conditions. fair trade, natural and second best to wearing nothing at all.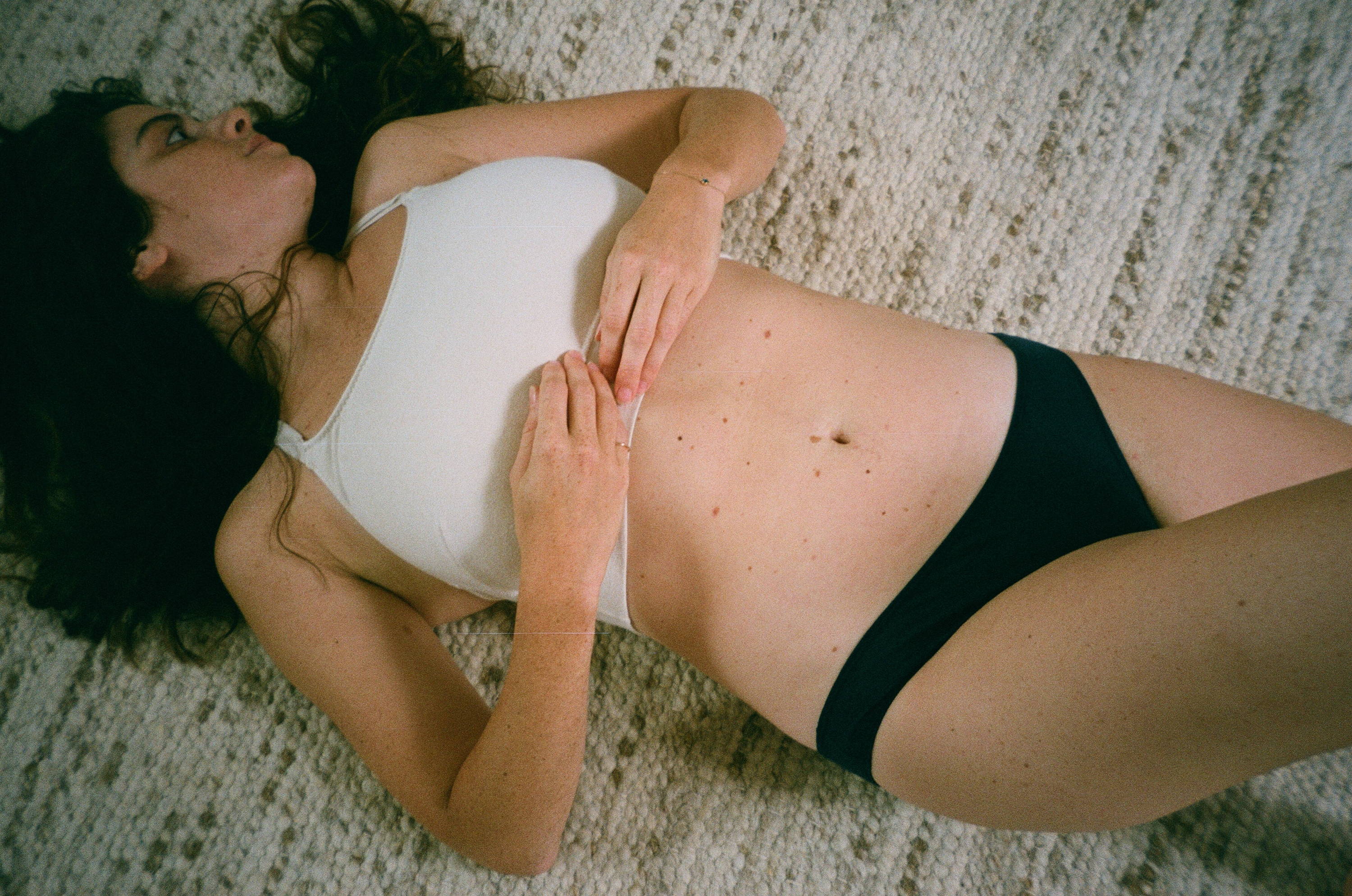 "my vagina has never been happier in a panty"
over 300 million women worldwide suffer from vaginal and bladder infections each year.
doctors recommend 100% cotton as the only underwear to promote good vaginal health.
feel good. wear 100% organic black cotton underwear →
stock up & save
triple up and save when you pick up our 3pack. light, sheer comfort, multiplied by 3.
we do more than just great panties.
included free in every purchase is the manual - our carefully-curated body guide, with varying topics and expert-backed knowledge. a treasure-trove of information for any body that wants to be in the know.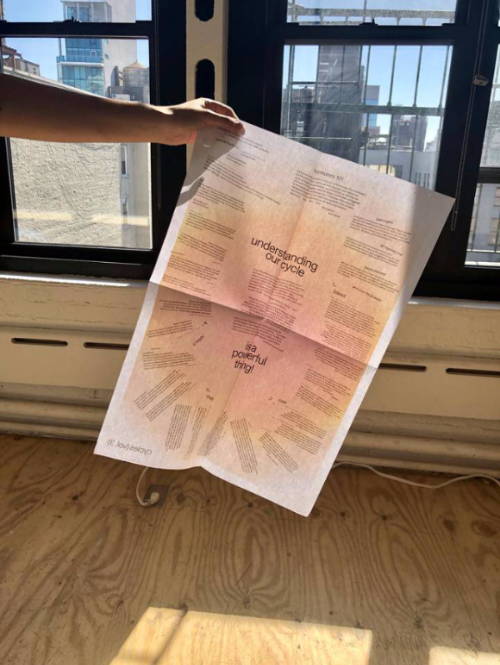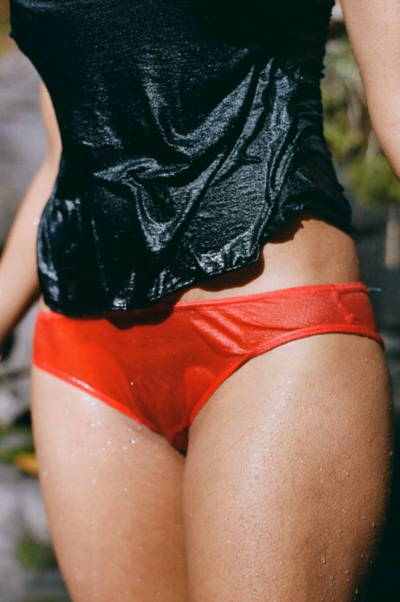 we try our very best to be ethically minded in every area of our business. as such, we consciously and constantly work towards improving our production practices:
we use 100% Gots organic cotton and natural dyes in all our products, avoiding harmful pesticides and chemicals in our supply chain.

we chose to work with small businesses in peru because of their ideal cotton-growing climate. that means lower water consumption than your typical cotton material.

we've gone to great lengths to ensure our panty packaging is 100% compostable, and the rest 100% recyclable (once you take off the stickers).

even our underwear is compostable! just cut out the elastic and commit your panties to the wild.
painstaking care has gone into every pair of oddo for a comfy, sexy fit that is wedgie-proof and
stays put
all day long.


whether you go for
mid rise
or
high waisted
, a low cut or full coverage, we've got your next
black cotton panties
sorted.